Meet Eilidh Muldoon
we are design led
Eilidh is 28 years old and lives in Edinburgh.
After gaining an undergraduate degree in Art History Eilidh went on to study MFA Illustration at Edinburgh College of Art, graduating with distinction in June 2013, getting appointed "Illustrator in Residence at ECA." During this time Eilidh worked with staff and students on a number of projects as well as beginning to build up her freelance career.
Eilidh has recently completed a picture book for Scottish Book Trust which will be distributed in March 2015 to children all over Scotland as part of the Bookbug scheme. Over the past year Eilidh has worked for a wide variety of clients including Hallmark, Carlton Kids Publishers, The National Museum of Scotland, Oasis Fashion Stores and of course with Couthie Scottish Gifts!
Eilidh grew up in North Berwick and did not venture far from home as she only lives half an hour away in Edinburgh. Her wee flat is her workplace and home studio. And unsurprisingly much of her work is inspired by the beautiful City of Edinburgh, rich with iconic buildings. This has fed into the collaboration with Couthie and the new London Sightlines range.
Eilidh is also very interested in typography, surface pattern and the decorative arts. Her work is often very detailed and intricate, a mixture of hand-drawing and printmaking methods.
My key area of interest is in the powerful combination of images and stories and I hope to continue to work in this field, illustrating and designing picture books.
I love the process of drawing and I would describe myself as being a bit obsessed with image-making.
Eilidh Muldoon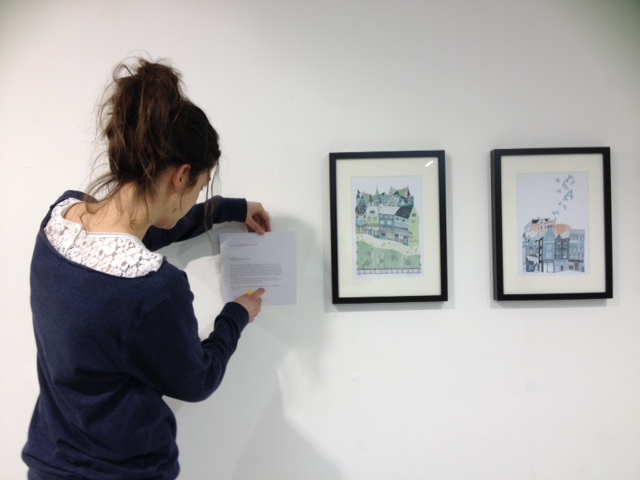 Just love working with Ruth and the girls at Couthie HQ. The work is often a lot more demanding that meets the eye – baffling technology and very fiddly stuffing those envelopes, but have learned so much.
Looking forward to Paris and then New York!
Don't Be Shy. Get In Touch.
If you are interested in working with us or have a fabby idea that you want to develop, get in touch and we will get back to you sharpish!